About Me: A Journey of Dreams Coming True
Hello, and thanks for visiting my Web site. This part is about me and my ongoing journey... a journey that started in Suriname on February 1991 and will end in British Columbia in June 2011 (*), when I'll finally be in the best place to live. I've started this Web site in order to pursue my B.C. dreams, but also to support my quest for freedom.
My Web site is in fact my vision board. For instance, I chose to write about Swans, because they represent beauty and grace, but above all, their mighty wings represent freedom to me. I cherish my freedom. Never again do I want to be stuck in a job that makes me unhappy, because it feels like I'm trapped. 

I'm dedicating this Web site to Canada, because I love this beautiful country that has accepted me and my family. It offers a myriad of wonderful nature scenery and wildlife and is also home to British Columbia, the most beautiful province of Canada! Swans are found there year round... it is my dream paradise; hence the name SwanParadise.
My name is Savoera. If you haven't guessed it yet, in one word I could be described as a dreamer. I come from a tropical country called Suriname, where my journey started. I grew up there, got married and moved with my husband to New York. It was a leap of faith, because we didn't have a clue as to what to expect and how to become legal residents. We didn't know much about the immigration process other than applying for a visitor's visa. Once in New York, we took the wrong immigration advice which led to our deportation about fifteen years later, which in turn took us on a journey to becoming Canadian immigrants.  
Our journey took us from Suriname to New York. We stayed there for three years; however, I never could adjust to the busy life in New York. Our first daughter was born there, but in my opinion, New York wasn't a great place to bring up a child. So we decided to move to Atlanta, where our second daughter was born a few years later. Life in Atlanta was fine... except that I didn't like how the city kept growing and how it rapidly became another crowded city..
I actually had wanted to move to Colorado instead of Atlanta, because I love mountains and snow. Atlanta doesn't have much snow, neither is it very mountainous. But it was easier to move there, because I had a friend that lived in Atlanta. Eventually my heart started yearning for the mountains again and I was missing the packs of snow in winter in New York. Then one summer we visited Oregon... I was sold! And ready to embark on yet another journey...
We started making plans to move to Oregon, but before they could even take any shape or form we changed our mind, because of the tensions building in America since 9/11. Instead we started considering immigration to Canada... especially after I learned about beautiful British Columbia!
The plans about Canadian immigration had already started taking form when we were served with a deportation notice from the US immigration. This only strengthened our resolve about moving to Canada and we are really grateful that things turned out well for us. Not to say that I'm not thankful to the USA, because without the opportunity to live and learn in the USA we may not have been able to embark on our Canadian immigration journey.
We settled in Saskatoon, since we were able to come to Canada thanks to the job offer that came for my husband from here. I do appreciate this and the work of the Saskatchewan Immigrant Nominee Program, but now we've been living here since 2006. If I want to move on to my real destination in 2011, it's time to get ready for the most exciting journey of all... moving to British Columbia! (*)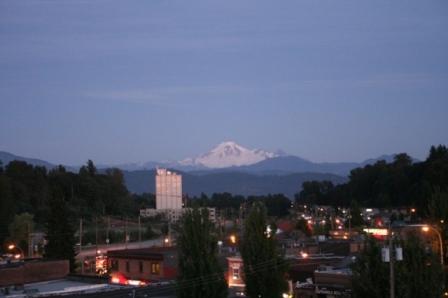 My goal is to make this journey possible through the success of this Web site (as one way of funding it). By journaling on my vision board about the steps leading up to being on my way to British Columbia, I hope to be successful in my mission.
Thanks...
Thanks to all my visitors/customers for stopping by. By showing interest in the content of my Web site, you are helping me become successful. May your dreams come true as well.

And thanks to Solo Build It! for guiding me on this unique journey of building my first Web site! SBI! offers me the opportunity to do something I like; the freedom of working from home, writing about things that fascinate me, and to top it off, earning an income while doing something that feels more like a hobby than a job... it's nothing less than pure bliss! Thanks SBI!!
As a parting shot, I'd like to recommend SBI! to anyone out there who is aspiring to become a successful webmaster by creating a Web site about something they're passionate and knowledgeable about, or by putting up an online store, either to quit their regular job or just to earn some extra income. If this sounds great, check out the many links to different SBI! pages provided below to get you started.
Want to learn more about Solo Build It!? Don't hesitate, if you want to build a successful Web site. Don't waste any time, because even if SBI! makes it simple with all its Web building tools, it still takes time to build one.
However, it's so simple even someone with no Html knowledge can build a decent, yet quite successful Web site with very little headache.
So go ahead, see what others have to say on these videos about SBI! and why they love it. Explore what SBI! is all about and see if it won't impress you.
Visit the case studies page for many success stories, and see proof of SBI!'s good reputation if you need more convincing.
And if you're ready to start a risk-free trial, here is where you can order your own SBI!. If you want to know more about SBI! from me, please contact me.   

Good luck, either with building a Web site or with your own journey of achieving your goals! :)