Living in Canada; a Comfortable Lifestyle
Yep, it's not just me who loves living in Canada; Canada's quality of life has been raved about by prominent organizations and magazines.
Since 2007, Canada has consistently ranked in the top 5 best countries to live in by the United Nation and its Human Development Index (HDI) Rankings. It ranked in the fourth spot in the 2009 report, after Iceland (#3), Australia (#2), and Norway (#1). The USA ranked at #13 in 2009.
But for some reason the HDI methodology has recently changed (it's now geometric rather than arithmatic), and because of this, for the first time since 2006 (at #6), Canada dropped to the 8th spot on the 2010 report, while the USA, also for the first time since 2006 (at #8), made it back into the top ten and ranked on the 4th spot. Weird... It doesn't matter, as in my opinion Canada will always be on the number one spot! :)
"I had no idea Canada could be so much fun!."
-Bruce Willis
Be sure to chime in! Scroll down to the bottom of this page to share your thoughts about living in Canada.
In December 2008, Forbes magazine rated Canada as one of the friendliest countries to live in. While celebrating Canada Day in 2008, a popular magazine in Canada, Canadian Living, asked Canadians to share why they love living in Canada. From the many entries, it is clear that Canadians are generally very happy and grateful to call this country their home.
It doesn't matter that winters tend to be long and cold; Canadians still find many ways to entertain themselves during those cold winter months. They love winter sports! It's no coincidence that the national sport in Canada is Ice Hockey. Another sport they love is fishing, and not even winter can stop them from doing that; they'll go ice fishing! Then there is the adventurous dog sledding sport amongst other winter sports, such as skiing, ice skating, snow boarding, tobogganing, curling, skidooing, etc. 
Since summers are usually short here (maybe a bit longer in British Columbia), people living in Canada make the most of it. But so does the government; it's not for nothing that Canadians joke about the four seasons in Canada, calling summer "construction season", as roads are being repaired from the damage that was caused due to ice and snow. The joke goes: almost winter, winter, still winter, and construction season.
People appreciate living in Canada due to many factors, but what's truly and highly appreciated are the following factors (in random order):
Canada's healthcare system; everyone is entitled to healthcare here. It's often mistakenly touted as free, but it's actually covered by the high taxes Canadians pay. Although it's not a perfect system and needs some work done, it's still very much appreciated.
Education in Canada; ranked 5th in the 2008 OECD report, Canadians enjoy a high level of education. 
The peaceful reputation of this nation; according to a 2009 Global Peace Index report, Canada ranks at #8 of the most peaceful countries in the world.   
Multiculturalism in Canada; Canada is a country built by immigrants, and Canadians are proud of the diversity of the people here. Of course racism exists here as well, but Canadians still manage to accept and embrace the diversity here quite well. 
Freedom of the people; the Canadian Charter of Rights and Freedoms ensures that Canadians enjoy precious human rights and freedoms, which allow them to feel safe and secure in this country.
All of the above, as well as many other privileges, make Canada one of the best countries to live in, which is why I appreciate living in Canada.
One of my personal biggest reason for loving life in Canada, is the pristine nature scenery found in this country... it makes my heart swell with gratitude. I truly love this country with all my heart! :)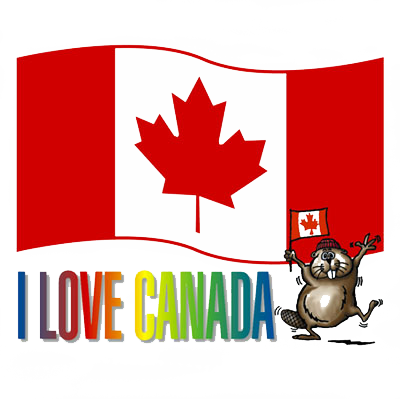 Below is your chance to share your own Canadian patriotism with others. If you need help to get you going, take a peak at this hub that provides 99 reasons to love Canada. And if you need reasons to laugh about living in Canada, then let me direct you to this forum post, which gives several humorous reasons why each province is worth living in. So, don't be shy, and share your reasons.
Do You Like Living in Canada?
If you've ever wanted to share your experience about how you like living in Canada, here is your chance! Go ahead and tell us what you like (or don't like) about living in Canada. Are you proud, content, comfortable, or do you wish you were living elsewhere? Do tell! Share some pictures too, if you like.
What Other Visitors Have Said
Click below to see contributions from other visitors to this page...

Love for Canada
Since my childhood, Canada is my choice of country I wish to visit, and I wish to get legalized there with my family in the future.