Immigration to Canada;
the Result of a Blessing in Disguise
Immigration to Canada... At the time it seemed like an absurd idea and it certainly did not occur to us during the first twelve years while we used to live in the USA. I had heard of Canada, but thought of it as a very cold place to live. Other than that I didn't know much about Canada. If you're also clueless, start learning some quick facts about this cool country, because it has been consistently listed in the top ten best countries to live in... Something I am well aware of, now that I live here, and which I agree with wholeheartedly! It has also been rated as one of the friendliest countries in the world.
The relocation to Canada idea only came up briefly after I bought a book about the Pacific Northwest, because we were planning on a trip to Oregon in the summer of 2003. That book was my first encounter with British Columbia... My curiosity had arisen! I remember thinking: "What a beautiful place!" and I started wondering about what life in Canada was like and how immigration to Canada works.
However, I still liked living in the USA very much, just not in Atlanta anymore. I really wanted to move to Oregon after visiting that beautiful state. But the problem was, we were not living in the States legally. At least, not since our first hearing for political asylum was denied. This was the first factor leading up to the road of immigration to Canada. If you're finding yourself on the same road, and need plenty of information on immigration to Canada, the official Citizenship and Immigration Canada (CIC) has loads of it. You may not even need an immigration attorney's help. We didn't, and this is how we did it.
After having spent nine years in the US, working and paying our taxes, giving birth to two American citizens, and being perfectly good residents, it came as a shock to learn that we were supposed to pack our stuff and leave the country. This happened in 2000, and at that time we didn't think of immigrating to Canada at all. We decided to stay, being wrongly under the impression (thanks to the very incapable immigration lawyer we had) that within another year we could apply for a "Stay of Removal".
Instead of trying to get our case re-opened after another year, we just got caught up in life and didn't focus on it anymore. But as three more years passed and my mother's health was deteriorating, I wanted to become a legal resident as soon as possible, so that I could visit my mom in my home country, Suriname, if anything were to happen to her. And so we went to an immigration lawyer who specialised in deportation cases.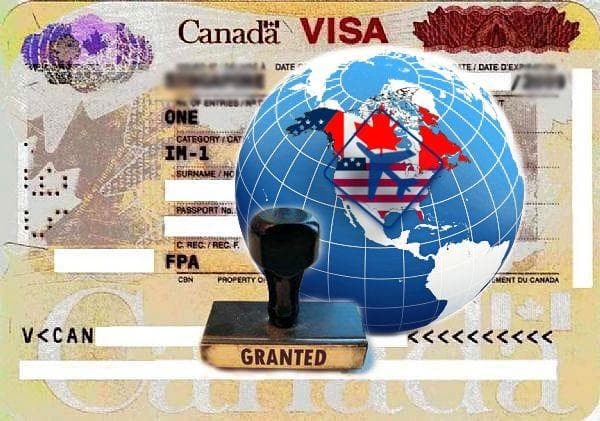 Please, heed my advice and do your own extensive research about immigration! From what we have experienced, immigration attorneys in the States are not very trustworthy. Of course not all of them are crooks, but be careful in choosing one. Make sure to do your own research! An informed person is less easy to fool. Besides, these immigration attorneys are not exactly charging a small fee for their services, so the more you know the less you might need their help.
The very first US immigration attorney we had hired was not a great one either. By advising us to apply for political asylum, he sent us on the wrong path. At that time we didn't have a computer, and the Internet was not so easily accessible. We could only depend on what other people advised. The Internet certainly helped me a lot in my research about immigration to Canada.
But the worst one of all the lawyers we had met was this deportation lawyer we approached in the end. When we told him about our case, he gave us hope that we had a chance to get the "Stay of Removal". In the meantime he knew fully well that it was a lost case, but he was not going to tell us, of course.
We started the process of re-opening our case in 2003. Instead of doing that, I wished we had thought about immigration to Canada. My mom's health was getting worse. In November 2004 she passed away. I couldn't go to her funeral, because I would jeopardize my chances of getting legal status in the US. Once I would leave the country, I wouldn't be able to go back. Too bad we hadn't thought about Canada back in 2000, when our first hearing went wrong.
The worst thing, I found out later on, was that this deportation lawyer had received a notice from the Supreme Court in October 2004, that our case had been denied, and that we were soon going to be deported. He didn't bother to tell us. We received a notice in the mail from the Immigration and Naturalization Service in February 2005. Our world fell apart when we read the notice. We were to report to the INS (now USCIS - United States Citizenship and Immigration Services) by somewhere in March, ready to depart from the country. It's a good thing that even before we received the notice from INS, this time we had in fact started the process of immigration to Canada...
Hiring legal counsel, whether it's a Cincinnati criminal defense attorney or an Atlanta immigration attorney, is always a challenge. The more you know about the laws that pertain to your legal situation, the more likely you are to make the right choice of legal counsel.