Your Christmas Stories
As Christmas is coming to an end, I thought of sharing my best and worst Christmas stories with my visitors, and at the end of this page it's your turn - if you want to - to share your own Christmas stories on this page.
"My Worst Christmas" Story
I will start with my worst Christmas, and I'll keep it short, as I don't want to dwell too long on this one. My worst Christmas has to be the one in 2011! It's the first time since my kids and I have had to celebrate Christmas without my husband. This is why I actually wasn't in the mood for Christmas at all, but because of my older daughter, who kind of forced us, we ended up buying a fake tree, decorated it, and even managed to conjure up a few gifts for under the tree at the last moment. The reason why my husband was missing from the scene is because he's still back in Saskatoon, while the kids and I have moved to Abbotsford four months ago. It's just been hard to find a job, even for him, which is why he's still forced to stay back. My wish for 2012 is that he can join us here as soon as possible!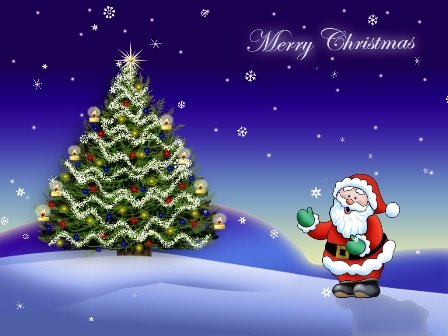 "My Best Christmas" Story

As for one of my best Christmas stories, I believe it has to be the one in 2002 (or maybe it was 2003), when my husband hid a surprise for me in the Christmas tree... It was back in Atlanta, when we lived in our cozy little house and life was still fairly good in the USA, even after 9/11. We had our house, we had our jobs, and we had our family, including my brother and his family and my sister and her family. My mother was also visiting that year.
We used to decorate the house and the yard, buy a real tree, decorate it nicely, and we had the money to buy nice gifts for everyone. The family came together at our house, and we were all in great spirits, excited about opening presents, eating good food, and enjoying the company and the cozy atmosphere. Everyone took turns to open their gifts, but my husband's gift to me was the last one to be opened.
Everybody knew he had bought me something special, because he couldn't stop smiling from ear to ear, and we were all excited. I couldn't see his gift anywhere, until he told me to look in the tree. I was surprised and peeked into the tree, not able to find anything, but then he pointed out where to look. I got a small gift-wrapped box out and opened it... and gasped!
In that box there was a beautiful diamond ring smiling brilliantly at me! I was blown away, because I had not expected him to give me something this expensive. I had expressed my wish to get a diamond ring from him one day, but I never expected to find it as a gift in the Christmas tree that night! So that came as a beautiful surprise. It was the icing on the cake on an already beautiful, warm Christmas. :)
---
So, those were my worst and best Christmas stories. It's fair to say that we had a few great Christmas celebrations in Atlanta in the final few years that we lived there.
But so far, after 5 years in Canada, we haven't had any great Christmas here; at first we were too busy settling here, and also, somehow I have not been able to find my Christmas spirit back yet... Probably because I miss my house in Atlanta and all the beautiful decorations we had, and mostly because I miss having family over.
So, here is hoping that the best Christmas has yet to come! And now it's your turn to share your Christmas stories, whether the worst, the best or both... Use the form below to do so. The platform is yours. :)
Have a Christmas Story to Share?
Here is your platform to share your own best or worst Christmas story.