Beautiful Swan Pictures and Videos
This section entertains you with quality links to beautiful swan pictures and videos, so you can dream away. But first I'd like to offer a poem about swans, which is my own creation. I hope it's well-liked. :)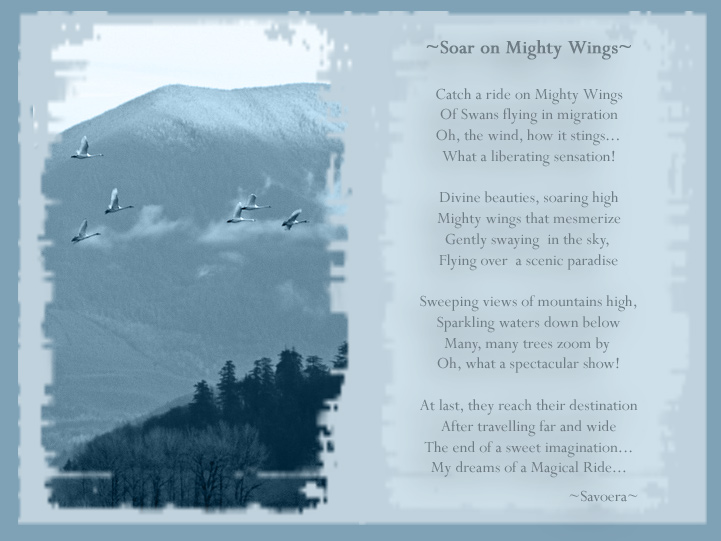 During my research about the swans of North America, I've come across a few Web sites with amazing pictures of swans, as well as many great swan videos on YouTube.

I'd like to share the most beautiful swan images Web sites with you. For instance, I really liked this one with many quality swan pictures of the Trumpeter Swan.
For images of Mute Swans click here.
For Tundra swans images click here. This link is from a Birding blogger, and the pictures he showcases on his blog are truly stunning, so make sure to check out his Trumpeter swan section too. Do take the time to scroll through all the pictures on both the swan sections, they're worth it!  

Following are some beautiful swan video's. There are plenty of swan videos on YouTube, but the links that I've provided throughout my swan pages are some of my favourite ones. Here they are:
Trumpeter Swan Courtship Dance
Trumpeter Swans Lead Poisoning
Beautiful Tundra Swans
Striking Spectacle of Tundra Swans
Mute Swan's Aggression
Beautiful Mute Swans
Trumpeter Swan Eden
Save the Trumpeter Swan

Trumpeter Swans